When Emily Mathieson set up her homeware business Aerende in 2016, she didn't know it would be a social enterprise. She hadn't even heard the term before. Aerende's products are made by people who face social challenges, including survivors of trafficking and people with learning disabilities.
"I wanted to set up a business doing what I wanted to do, and it wasn't going to have a negative effect on the world," she says.
Fast forward 18 months and despite a number of big wins and 400% growth year-on-year, Mathieson isn't sure it's a sustainable business model.
"My commitment to ethics makes everything more expensive and much more time-consuming," she adds. "My margins are smaller … and a lot of routes to funding are closed to me," she says.
Most social enterprises are established as a company limited by guarantee, which means there's no share capital or shareholders, and the business may be excluded from applying for a grant because it is not a registered charity.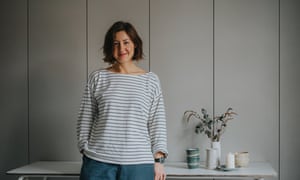 "Everyone I've spoken to has said there's nothing for anyone to invest in if they can't have a share," says Mathieson. "You end up having to compromise, but where do you draw the line [between success and social impact]?"
Finding the balance between social purpose and commercial viability is not an uncommon situation for social entrepreneurs. According to UnLtd, a foundation for social entrepreneurs, 71% still struggle to make a living from a social venture. The same proportion struggles to find sustainable revenue streams and 60% find it difficult to access the right kind of finance.
Despite the challenges, one in four people who want to start a business wants to create a social enterprise. According to the government, the sector now accounts for 9% of the small business population, employing 1.44 million people. Social Enterprise UK estimates the startup rate is three times that of mainstream SMEs.
Peter Holbrook, chief executive of Social Enterprise UK, says the rise of social enterprise businesses could help fix many of society's ills. "These are businesses that are outperforming traditional SMEs as well as creating jobs and opportunities in the communities."
Demand from the market is fuelling this boom. UnLtd found 73% of consumers are more likely to buy from brands that put purpose before profit. Among those under 35, it's 81%.
But Mona Shah, co-founder of chocolatier Harry Specters, says social enterprises still face wariness from the broader business community. Shah and her husband set up the company, which employs people on the autistic spectrum to make chocolates, after worrying about career opportunities for their son Ash.
There are an estimated 700,000 adults with autism in the UK , but only 32% are paid employees. Since 2013, Harry Specters now employs six staff and has a pool of 20 workers for peak seasonal periods. 
"There's a perception people have of social enterprise – they think it's a charity and equate that with a rubbish product,". "We have to get past that barrier every single time. People read about employing people with autism and skip the part that says "22 awards won in four years". A lot of corporates buy from us but they're always hesitant about whether we'll be able to do it [even though] we have always delivered when no one else would, on a really quick turnaround and with massive volumes.
"We're constantly having to prove we are just as good – even better – than the leading chocolate brands."
That reluctance to do business with social entrepreneurs was noticed by lawyer Abbie Rumbold in a negotiation meeting with a private sector provider of public services. The company wanted payment guarantees because "social enterprises go bust all the time and we have to protect ourselves". Government figures that (93%) social enterprises employers generated a surplus or profits in 2016, compared to 76% of SME employers.
Despite the Public Services (Social Value) Act of 2012, barriers to public procurement can be high, although 54% of social enterprises do some trade. Of those, one in eight has European money, meaning many will lose funds after the UK leaves the European Union.
"The idea that you're building a business that's also doing something good – people get that and love it," Norbury says. "But we know not enough customers understand what social entrepreneurship really is. That there isn't enough capital at the right time that's affordable and appropriate to social entrepreneurs. And not enough businesses or public sector departments are buying into social firms."
Matthew Thomson a social enterprise established in 2006, which has now trained 191 disadvantaged young people to be chefs, agrees. "We've already made a decision to do something differently," Thomson says, referring to the EU referendum. "Already that means redefining the way quite a few things work in Britain. That has got to be an opportunity for social enterprise."